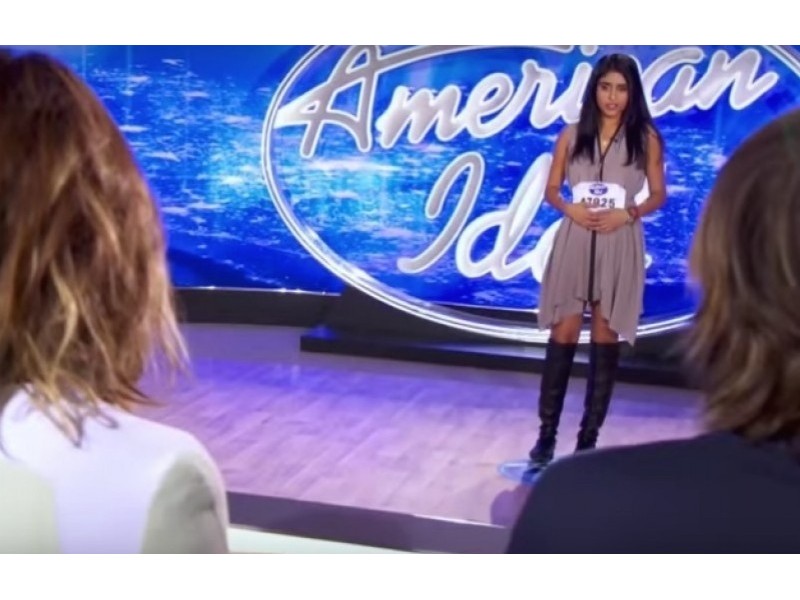 Shelbie Z. - full name Shelbie Zora James Panter - performed a duet on the two-hour episode with "Idol" veteran Constantine Maroulis, a fan favorite from Season Four.
Do you think Olivia Rox could be the victor of American Idol Season 15?
Olivia Rox, who delivered one of the best performances on Wednesday, and David were up next, singing David's "Light On".
Season-seven champ Cook and CJ Johnson tackled Collective Soul's "The World I Know".
Next week, Cook will embark on his 2016 "Digital Vein Tour", which will include a March 19 show at Oklahoma City's Wormy Dog Saloon. Harry felt a duty to knock the way they injected so much energy into an old standard, but I didn't find their eye-locked duet to be a "shouting match" at all.
Urban agreed, adding that "What Are You Listening To" was "a tremendous song choice". This week she was here for the party with Wilson's 'Work Hard, Play Harder, ' and while her big voice and big personality were crowd-pleasing, and her bold performance was a fun kickoff to the show, nothing about this really blew me away. Jennifer Lopez said "it was a nice pairing", and Harry Connick Jr. had "nothing negative to say". They finally hooked up with Anatalia Villaranda, but had very little time to practice and get everything worked out for their appearance on stage.
Profit or patriotism? What's driving fight between US, Apple
"We know that law enforcement and intelligence agencies face significant challenges in protecting the public against crime and terrorism".
Tristan McIntosh & Kellie Pickler, "Best Days of Your Life" - We don't think that Tristan is necessarily as great as the judges make her out to be at times, but we're not going to complain about the melodies between her and Kellie here. But you can control how good a performance you put on. He said he "fricking loved it", adding that Blosil had "weighted and dominated the whole thing" and calling the performance "fantastic".
Equally impressive was Manny Torres' take on Sparks' 2007 collaboration with Chris Brown, "No Air".
Next, Maroulis and Jenn Blosil sang "My Funny Valentine", which Maroulis performed on season four.
Dalton Rapattoni and Chris Daughtry, Stevie Wonder's "Higher Ground" The band overpowered their vocal performance, but from what we could hear, Dalton - who "vomited in his brain, in a good way" upon learning he'd be paired with Daughtry - kept up well enough with his childhood hero. As it is, she belts out a song with the best of them, but this performance is a little generic.
Harmon and Sparks took the stage with "To Love Somebody" by the Bee Gees. You said it Jen!
Jenn Blosil, a Utah native and a member of The Church of Jesus Christ of Latter-day Saints, advanced on to the Top 14 contestants during Thursday's episode of "American Idol". "They sing amazingly well", she professes.